Top Tire Manufacturers Recognized on China's 2022 Green Manufacturing List: Meet Them at CITEXPO 2023!
Attention all tire industry enthusiasts! We're excited to announce that our upcoming CITEXPO will feature some of the leading green tire manufacturers in the industry! The General Office of the Ministry of Industry and Information Technology recently released its 2022 Green Manufacturing List, which includes 874 factories, 643 products, and 112 green supply chain management companies.
Among those 874 factories on the list, there were 5 tire manufacturing companies and we're very proud to share that 3 out of those 5 will be attending CITEXPO. Those companies are:

Triangle Tire => Booth #1575
Double Star Dongfeng Tire => Booth #1511
Sailun Group => Booth #1625
Furthermore, 9 tire products from our exhibitors were selected for the list of green products as well and will be showcased at our event, those products manufactured by:

Jiangsu General Science Technology => Booth #1325
Qingdao Double Star Tire => Booth #1511
Sailun Group => Booth #1625
The release of the Green Manufacturing List demonstrates the Chinese government's commitment to promoting sustainable development. It is also a significant step towards achieving low-carbon environmental protection in the industrial sector.
If you want to connect with these green tire manufacturers and other professionals in the tire industry, you are welcome to join us at CITEXPO 2023. Our show will take place on September 4-6, 2023, at the Shanghai World Expo Exhibition & Convention Center. See you there!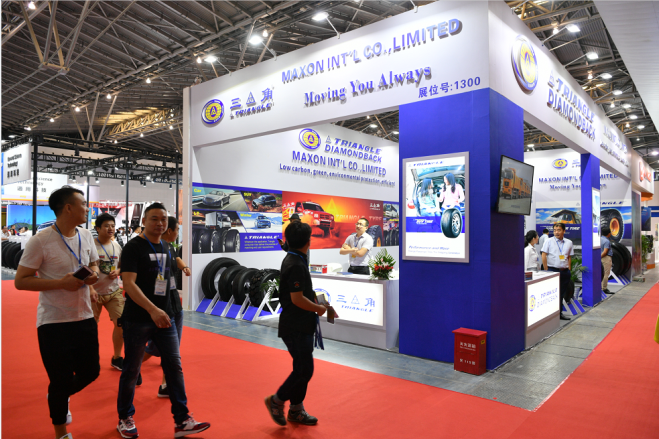 Never miss any important update in the tire industry by subscribing to our regular newsletter on CITEXPO Official Facebook Page. For further information, please visit the official website at http://www.citexpo.com.cn or email: citexpo@reliable.org.cn / Tel.:+86(0)10-8589-8181