Jiangsu General Science Technology Co., Ltd Targets May Launch for Cambodian Tire Plant!
Jiangsu General Science Technology Co., Ltd. (GS) is all set to start the production of tires in its Cambodian plant by May. The facility named General Tire Technology (Cambodia) Co., Ltd. is located in the Sihanoukville Special Economic Zone, and it will have the capacity to produce 5 million semi-steel radial tires and 900,000 all-steel radial tires.
This will be GS's second foreign plant, the first being General Rubber (Thailand) Co., Ltd. which began production in 2020. In December 2021, the company invested an additional $78 million in the Thai factory, and it is expected to produce 1 million all-steel tires and 6 million semi-steel tires in the fourth quarter.
GS has a diverse portfolio of tire brands, including CELIMO, GOODTRIP, TBBTIRES, CTM, TOWIN, and QIMA. The company recently announced that it would invest a total $300 million in its Cambodian project, which was initially announced on November 27, 2022.
Jiangsu General Science Technology Co., Ltd, is going to participate as an exhibitor in the upcoming China International Tire Expo (CITEXPO), one of the most highly anticipated tire & wheel exhibitions in China! As the largest rim exhibition show in the Asia Pacific region, CITEXPO provides a unique platform for businesses in the Chinese tire and rim industry to come together and share their expertise, knowledge, and innovations.
With a wide range of exhibitors and attendees, it is the perfect opportunity to network with other professionals in the industry and learn about the latest developments in the world of tires, rims, and wheels. This year's event will take place from September 4-6, 2023, at the Shanghai World Expo Exhibition & Convention Center. Don't miss out on this chance to connect with the most influential players in the Chinese wheel & tire market and gain a competitive edge in your business!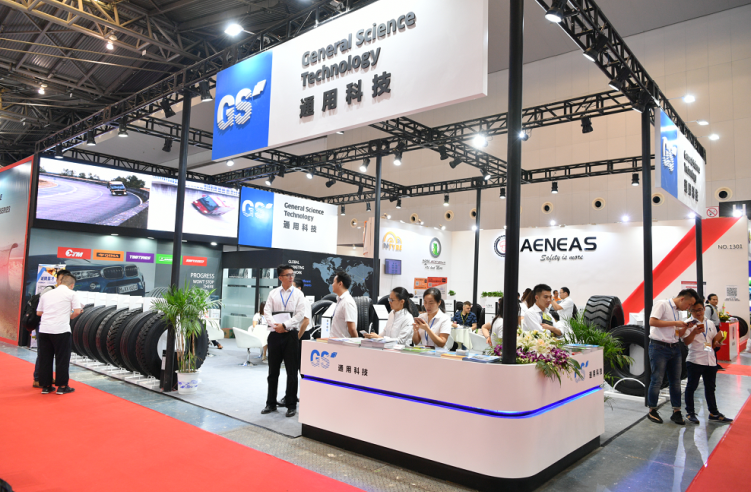 Never miss any important update in the tire industry by subscribing to our regular newsletter on CITEXPO Official Facebook Page. For further information, please visit the official website at http://www.citexpo.com.cn or email: citexpo@reliable.org.cn / Tel.:+86(0)10-8589-8181