8 Major Chinese Listed Tire Enterprises Turn Losses Back into Profits in Q3!
Recently, the financial data of the major Chinese listed tire enterprises in Q3 & Jan - Sep have been released. While the prices of the raw materials remain high, the purchasing power is weak, and the epidemic is causing a situation in logistics transportation. While at the same time, the trending EV market also brings promising new growth opportunities.
According to the financial report data disclosed by tire enterprises, the revenue in Q3 was positive year-on-year growth, Chinese tire market is showing signs of recovery in this quarter. Among them, Sailun Tire ranked first in revenue and growth at a number of 6.225 billion yuan, exceeding Linglong Tire at 4.373 billion yuan, with a splendid growth rate of 35.52%. Double Star Tire followed closely with 31.24%, and Guizhou Tire, Triangle Tire, and Sentury Tire revenue have also increased by more than 19%.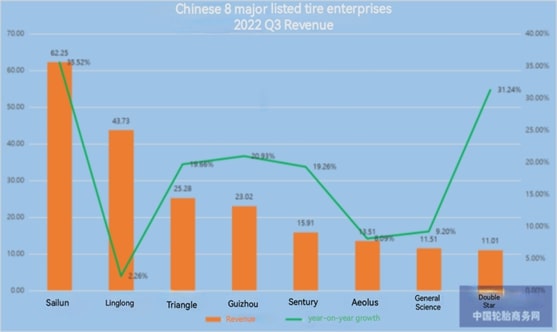 According to the data from January to September, Sailun Tire also remained ahead of its peers. From January to September this year, Sailun Group achieved an operating income of a whopping 16.718 billion yuan, setting the highest record in the same period of history, with a year-on-year increase of 26.22%. Sentury Tire ranked second with a rise of 22.91%. Guizhou Tire, Triangle Tire, and General Science all achieved positive growth.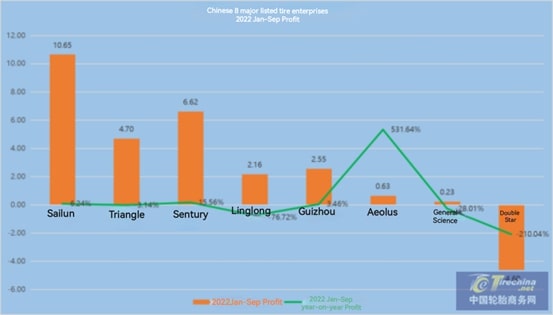 In terms of net profit, the market recovery benefits from car sales rebounded in Q3. Most listed tire enterprises also turned losses into profits. However, from January to September, the profitability of listed tire enterprises collectively was average due to the recurring impact of the epidemic in H1. Sailun, Sentury, Guizhou Tire, and Aeolus Tire are the few companies that have maintained positive net profit growth, and Aeolus Tire's profit has skyrocketed five times.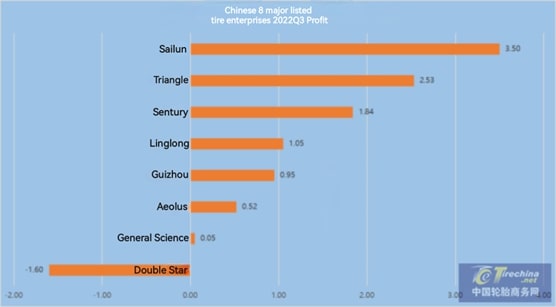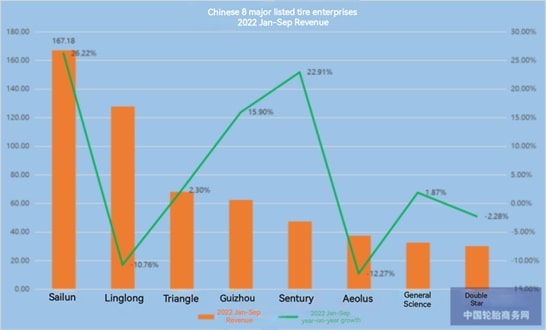 The good news for all of our readers is these outstanding manufacturers will be attending our show, the 18th China International Tire Expo, which will be held on 4-6 Sept 2023 in Shanghai. Secure your chance to meet them personally and have them as your reliable sourcing partner! See you next year!
If you are looking for a risk-free tire sourcing platform to help you get firsthand price direct from a Chinese manufacturer without any middlemen, please register yourself at CITEXPO Direct and get access to our 170+ accredited manufacturers.
Never miss any important update in the tire industry by subscribing to our regular newsletter on CITEXPO Official Facebook Page. For further information, please visit the official website at http://www.citexpo.com.cn or email: citexpo@reliable.org.cn / Tel.:+86(0)10-8589-8181